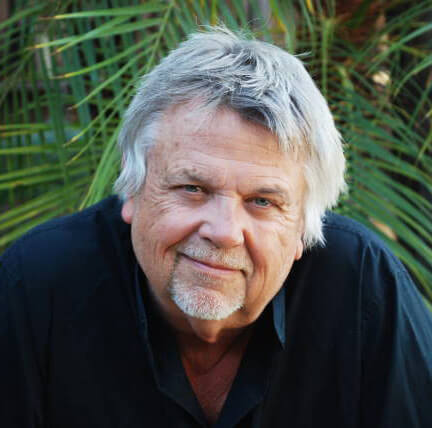 BIOGRAPHY
Born 1947, July 18 – Detroit Michigan – (United States)
Dan was drawing by the age of seven. During his school years he took evening art classes and began working in oils and water colors.  Dan's family owned a tavern and inn a small town in Michigan.  His father's saloon was Dan's first "gallery" where he presented and sold his wildlife paintings to patrons for forty dollars each.  This farming community gave Dan a deep appreciation for the beauty of the land, the light of early mornings and the deep hues of summer sunsets.
Dan earned a Bachelor of Science in Industrial Design from the University of Michigan in 1969.  Following graduation he was drafted into the U.S. Army Medical Corps. Assigned to a medical company guarding the Panama Canal, Dan's job was that of an ambulance driver, the same as writer, Ernest Hemingway in the First World War.  During this time Dan was invited to be Command Artist for the U.S. Southern Command to do paintings for the Department of Defense.  This work documented civil engineering projects carried out by the Corps of Engineers and the Medical Corps to improve health care in civilian native rural jungle populations in Panama.
Following his military service, Dan worked for several commercial art studios in Detroit where he met his wife Rhonda.  It was during this time that Dan learned the discipline needed to succeed in the art business.
In 1975 Dan decided to turn his attention to becoming a western fine artist.  He focused on what he perceived as a simpler time – the early 20th century American frontier.  Dan and Rhonda fell in love with the West and moved to Scottsdale in 1975, where they live happily still.
SHOWS
National Cowboy & Western Heritage Show – PRIX DE WEST – Oklahoma City, OK
Autry National Center, MASTER of the AMERICAN WEST – Los Angeles, CA
National Museum of Wildlife Art – WESTERN VISIONS – Jackson, WY
National Center for American Western Art, NIGHT OF THE ARTISTS Kerrville, TX and San Antonio, TX
Briscoe Museum Show – San Antonio
Western Heritage Show – Houston – TX
Mountain Oyster Show – Tucson, AZ
Buffalo Bill Art Show – Cody, WY
PUBLICATIONS
Erivan & Helga Haub Family Collection of Western Art Mollring Enterprises, 2005
Tombstone Chronicles, Cover Art, Book Division of Arizona Highways Magazine, 1998
University of Nebraska Press, Tombstone Early Years, Cover Art, 1995
Southwest Art Magazine: Cover, Collectors' Edition, October 1979, 2007, 2009
Art of the West Magazine: September 1992, 2006, 2008, 2010
Wild West Magazine: August 2000, April 2002, August 2003, February 2005, October 2005
AUCTIONS
Coeur d' Alene Art Auction – Reno, NV
Jackson Hole Art Auction – Jackson Hole, WY
Bonham and Butterfields – New York, NY
Corporate Collections
Western Companies, Fort Worth, TX
Regiment Capitol, Boston, MA
UBS Financial Services, Birmingham, MI
John Hancock Life, Franklin, TN
Basha Corporate Headquarters Western Museum, Chandler, AZ
Erivan & Helga Haub Family Collection of Western Art
Museums
Booth Western Art Museum, Atlanta, GA